Increase Your Chelmsford Property Value With Our Quality Slate Roofing
Having slate roofing on your Chelmsford home not only improves your property aesthetically, but also adds to its value. Chelmsford Homeowners with slate roofs have over the years learned to appreciate its durability and classic look. Now A1 Roofing Chelmsford gives you more reason to write your own love story with this remarkable roofing. With A1 Roofing Chelmsford fully qualified, well trained, friendly and experienced technical team of roofers and our customer-centred service culture, A1 Roofing Chelmsford brings premium quality slate roofing solutions to residents, landlords and property developers in Chelmsford. We have over a decade of experience giving quality service to Chelmsford customers, as well as possessing the required licenses and accreditation from the industrys regulating bodies. A1 Roofing Chelmsford are fully insured and use the best quality materials, as well as the latest and most advanced technologies and techniques to guarantee maximum efficiency and customer satisfaction. Best of all, A1 Roofing Chelmsford services are available at affordable rates.
Our Guarantee
---
Free site visit and survey
No hidden costs
British standards compliant
Fully Insured
Clean and efficient
Professional workmanship
Guaranteed To Last Long
Its the reason why some of A1 Roofing Chelmsford oldest customers will simply tell you A1 Roofing Chelmsford gives you the best value for money. Slate can hold its own when compared to other roofing materials in terms of lifespan. It has a lifespan double those of other roofing materials, remaining fully functional for as long as a century. As such, it is no surprise that their manufacturers have the confidence to give a 100-year guarantee. If you are not planning to sell your home in Chelmsford, this is a good option for a roof. It remains fully functional even when being subjected to extreme weather conditions, and doesnt require frequent maintenance as it is not prone to mold and fungus growth.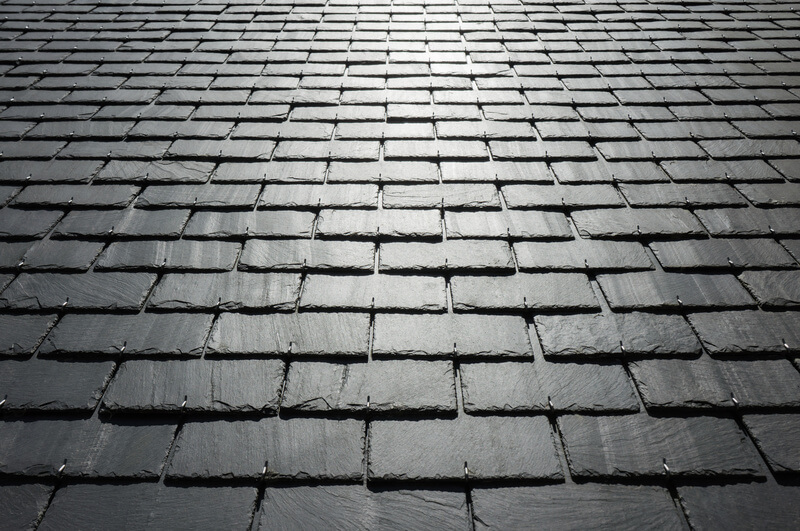 Call A1 Roofing Chelmsford customer care hotline 01245 526092 now if you are looking for a comprehensive slate roofing solution for your property in Chelmsford. Theyll be happy to answer all your enquiries and provide you with a free, no obligation quote.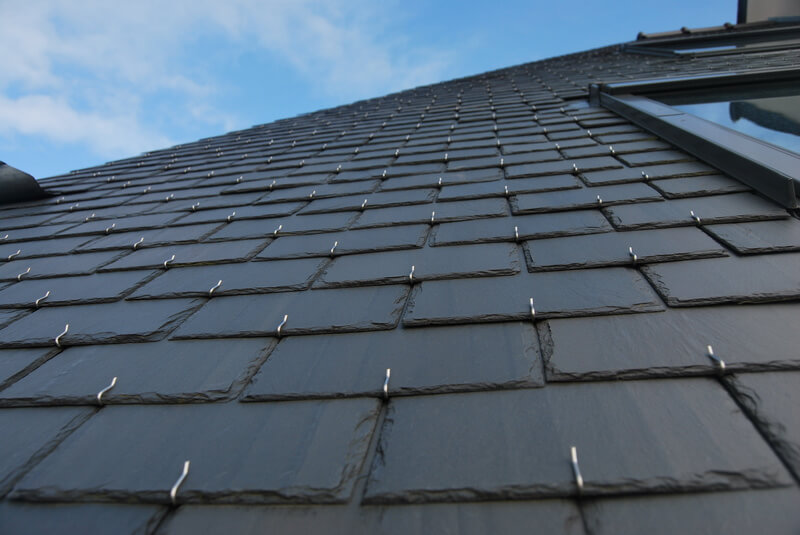 Why Slate Roofing Is The Best Thing You Can Do For Your Home In Chelmsford
There are people who would point out that slate roofing is complicated and can cause problems due to their weight. Thats true, but only to the extent of the roofing company you hired to install it on your property and their technical expertise and experience. With its years of experience in the industry and the level of expertise of its roofing specialists, A1 Roofing Chelmsford is up to the task in taking care of any concerns so you can get to enjoy the many benefits of having a slate roofing system.
With a slate roofing, a propertys charm is enhanced. Precision and care are necessary to successfully install a slate roof such that it would enhance the overall beauty of a buildings design. Slate roof tiles are available in several colours and textures, which you can also combine to suit your roof design goals. Slate shingles can also be shaped into different sizes and shapes according to a customers preference. Slate roofs are versatile enough to add to the beauty of a property regardless of its architectural design in Chelmsford.
Do You Need Help ?
Call Us Now On
Free Professional Pre- Installation Roofing Survey For Your Chelmsford Home
Prior to installation, a thorough inspection of your propertys roof is undertaken in order to fully gauge the extent of your slate roofing requirements in Chelmsford. Through this, A1 Roofing Chelmsford are able to ensure that the new slate roof will be a good fit to your home.
Environmentally- Friendly
Its durability means it is a low-impact roofing system. Slate does not produce as much construction waste compared to other roofing materials as it does not need constant replacement.
Appreciation Of Property Value
Property value naturally increases in Chelmsford with slate proofing due to its durability and the added bonus of making the property more pleasing to the eye. Call us at 01245 526092 today for slate roofing advice and a free quote.
Durable And Easy To Care For
One of the toughest stones, slate is also valued as a roofing material due to its fireproof and waterproof qualities. It therefore offers better protection against the elements, as well as in the event of a fire outbreak.
All Types of Roofing Work Undertaken
Do You Need Help ?
Call Us Now On
Quality Slate Roofing Chelmsford From A1 Roofing Chelmsford
A1 Roofing Chelmsford provide a variety of slate roofing options to our customers. Wherever possible and as much as A1 Roofing Chelmsford can, well source recycled slates to save cost for our clients as well as for environmental friendliness purposes. But where A1 Roofing Chelmsford cannot access reclaimed slates due to the high market demands or choice of our customer, we offer the option of buying new slates from trusted and reliable sources from around the world. For your Chelmsford slate roofing needs, A1 Roofing Chelmsford are here to help with quality slate products and efficient roofing specialists. Call A1 Roofing Chelmsford at 01245 526092 for a free price quote for slate roofing solutions.