Homeowners In Chelmsford Can Now Have Fast, Quality Chimney Repairs
Homeowners in Chelmsford have maintained a cordial working relationship with us at A1 Roofing Chelmsford, due in most part to our chimney repair services. Chimneys require constant maintenance and care, this is because every day they are exposed to all the natural elements: wind, sun, rain, etc. Chimney maintenance is highly important in Chelmsford; taking it for granted could worsen the existing condition, posing a threat to your family at great financial expense. A1 Roofing Chelmsford chimney repair services ensure that your chimneys give you the necessary peace of mind you require, while functioning at optimal capacity in Chelmsford. No matter the magnitude of damage done to your chimney, at A1 Roofing Chelmsford we are able to handle all your requests, no matter how troubling the circumstances might seem. A1 Roofing Chelmsford have a certified team of service agents who are on call 24/7 to attend to questions from residents in Chelmsford.
Our Guarantee
---
Free site visit and survey
No hidden costs
British standards compliant
Fully Insured
Clean and efficient
Professional workmanship
Our Guarantee At A1 Roofing Chelmsford
A1 Roofing Chelmsford Expert Chimney Repair Team Equipped With the Latest Techniques in the Industry A1 Roofing Chelmsford clients benefit from chimney repair professionals who are not just well-trained but are also updated in the industry's best practices. Technicians working at A1 Roofing Chelmsford are qualified personnel who unfailingly provide an unmatched level of quality, while ensuring that you are properly regarded and respected. A1 Roofing Chelmsford services have been seasoned with years of constant experience, so this is why we are able to effectively identify the problems your chimney may have, and proffer an appropriate solution.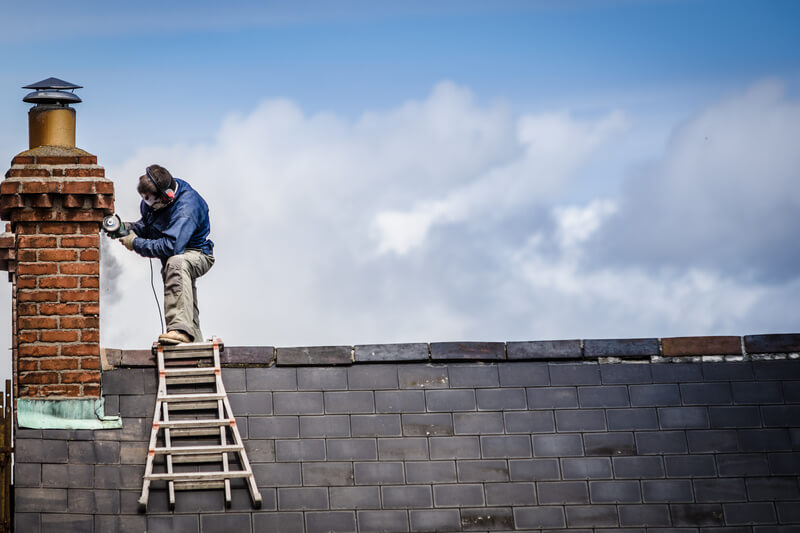 A1 Roofing Chelmsford ensure that our chimney repair diagnoses are unfailingly accurate which is why our estimates are always factual and unchanging until the project is over. Faulty chimneys negatively impact the efficiency of stoves and fireplaces significantly in Chelmsford, and could even pose a threat to you and your family.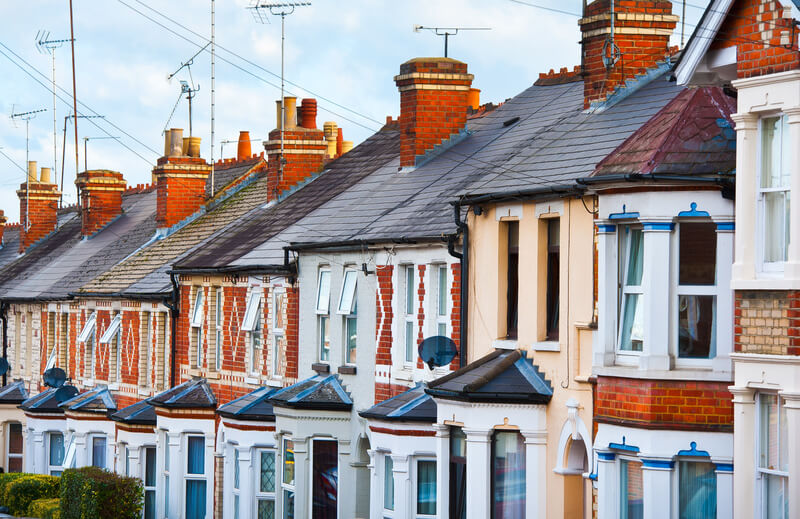 A1 Roofing Chelmsford Comprehensive Solutions For A Properly Working Chimney
Chimney breaks whether they occur on the chimney crown, at the middle, or at the chimney's base are fire hazards in Chelmsford. Even seemingly inconsequential issues such as a tiny crack in the chimney crown can eventually cause deterioration of internal chimney parts because of the water seeping inside, leading to more serious damage in Chelmsford.
Homeowners in Chelmsford may find it difficult to spot these faults at first, but the faults will persist and become more and more dangerous, and could lead to even more serious problems in the future. At A1 Roofing Chelmsford, we ensure that all of your chimney repair services are attended to, no matter the scale. This is why we ensure that we are up to date with all of the industry best practices. The scale of the damage to your chimney in Chelmsford can be properly assessed by our A1 Roofing Chelmsford staff due to their use of high tech equipment. This enables A1 Roofing Chelmsford to get the most accurate assessments in the shortest time possible in Chelmsford. A1 Roofing Chelmsford offer only the most comprehensive chimney maintenance and cleaning services in Chelmsford. Each year, Chelmsford residents are faced with risks to their health and property that arise from malfunctioning chimneys. It is better for homeowners in Chelmsford to be properly fortified against whatever problems that may arise from their chimneys. A1 Roofing Chelmsford is known for its thorough and professional delivery of chimney cleaning and maintenance services. That Is why A1 Roofing Chelmsford are always ready to attend to your requests whenever these complications may come up in your chimneys in Chelmsford. Get in touch with A1 Roofing Chelmsford on 01245 526092 as soon as you notice any issue that needs the attention of our chimney repair experts.
Do You Need Help ?
Call Us Now On
A1 Roofing Chelmsford Expertise
Find out the biggest reasons why A1 Roofing Chelmsford service repairs are considered one of the best in the region. A1 Roofing Chelmsford work hard with our technicians to ensure that they are capable of handling whatever problems, as they are completely trained in chimney repairs. A1 Roofing Chelmsford invest in our technicians, ensuring that they are always informed of advances in the chimney repair industry and ensuring that they are always ready to serve you even much better than before.
A1 Roofing Chelmsford Customers Can Rest Assured In Our Ability To Satisfy Their Needs
With A1 Roofing Chelmsford, you can be rest assured that not only will your project be speedily completed, but it shall also be carried out with the highest safety standards in mind, ensuring the process is clean and efficient. A1 Roofing Chelmsford take the utmost care to ensure that there is no damage done on the job site by doing thorough examination before and after undertaking A1 Roofing Chelmsford chimney maintenance and repair work.
Get A Free Estimate Of The Price Range For Your A1 Roofing Chelmsford Chimney Repairs
A1 Roofing Chelmsford clients in Chelmsford are able to reach our customer service agents whenever they require our services, no matter how immediate it may be. Customer service is not just a buzzword for A1 Roofing Chelmsford we are ready to answer any concern you may have when it comes to chimney repair issues. A1 Roofing Chelmsford on 01245 526092 are always willing to hear from you, so why don't you call us today for all your chimney related problems.
A1 Roofing Chelmsford Chimney Repair Experts Narrow Down To What Is Causing The Chimney Malfunction
A1 Roofing Chelmsford make an extra effort to ensure the cause of the chimney malfunction is properly identified, so as to make the process as straightforward as possible. Benefit From The Latest In Technology And Years Of Experience From A1 Roofing Chelmsford
All Types of Roofing Work Undertaken
Do You Need Help ?
Call Us Now On
A1 Roofing Chelmsford Chimney Repair Experts You Can Trust In Chelmsford
Chimneys face frequent exposure to heat and the elements and thus it is natural for chimney to deteriorate and function less efficiently in Chelmsford. At A1 Roofing Chelmsford in Chelmsford we ensure that we deliver only the best when it comes to providing solutions to your chimney problems. The chimney repair industry is a close knit community, and in this community A1 Roofing Chelmsford are known for delivering our services through only the most respectable staff in the field in Chelmsford. A1 Roofing Chelmsford immediately identify the problems with your chimney and proffer the necessary solutions without wasting much time; this is because we are backed with over ten years of experience in the field. The records do not lie, with hundreds of clients that have been satisfied over the years, A1 Roofing Chelmsford have no fears regarding our ability to completely repair your chimneys, inside and out. Your chimney deserves to work at full capacity, and we can help you achieve that at A1 Roofing Chelmsford.